Asia's Leading
Workplace Learning
Event
Learning is the adaptability accelerator for businesses to gain competitive advantage in an increasingly complex landscape. As a result, Learning & Development (L&D) has become the focal point for HR leaders to drive organisational growth.
Learning Technologies Asia is the region's most influential and progressive learning technology market-place showcasing the very best organisational learning and supporting technologies dedicated to workplace learning. Join over 1,500 of the region's senior L&D professionals, business and HR leaders across 30 content-packed sessions over two days to inspire and develop your own organisation's learning strategy to stay ahead, innovate, and grow.
ENGAGE IN AN EXTENSIVE ARRAY OF TOPICS
Learning Technologies Asia 2021 focuses on how L&D can be the driver of organisational transformation through capability development, creation of values-based culture, talent attraction and management as well as employee motivation and engagement through over 30 content-packed conference sessions.
Virtual reality • Learning analytics • Coaching and technology • xAPI • Artificial intelligence • Emerging technologies • Video for learning • Workflow learning
Games and learning • Design methodologies
• 21st Century learning • Learning engagement
• Marketing learning • Story telling • Onboarding
• Learning culture
Digital transformation • Learning ecosystems
• Stakeholder buy-in • Compliance • Learning impact
FEATURING L&D THOUGHT LEADERS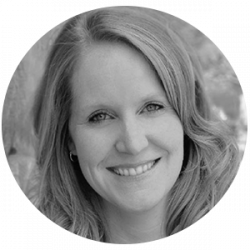 Learning Technologies Asia brings together over 1,500 senior L&D professionals, business and HR leaders over two days.
SHOWCASE YOUR SOLUTIONS AND EXPERTISE​
The L&D technologies market is expected to grow over the next years as a result in the increase in e-learning services and related products and services and the use of online and mobile devices becomes increasingly prevalent. Leverage on Learning Technologies Asia to reach out to your target audience and showcase your expertise.